He still goes free despite what he did…
A teenager who kicked and even burned a cat to death after drinking a bottle of whisky has walked out of the court as a free man. Lance Elgar, who was living on a farm in Nether Heyford, Northamptonshire, claimed that he 'lost it' after quarreling with his mother. Elgar kicked the cat three times with his steel toe-capped boot until it was unable to move.  The 19-year-old teen continued by picking the cat up and throwing it on a fire, burning it alive. The cat belonged to the owners of the farm where Elgar was living at, and later died after suffering multiple injuries from the assault. During his court hearing, Elgar stated that he attacked the cat after drinking a bottle of Jack Daniels following a quarrel with his mother. He argued that the cat scratched him after he kicked it, causing him to "lose it". 
District Judge Tim Daber told Elgar it was 'completely incredible' that someone would take their anger out on 'a defenseless animal and that neither arguments, drinking or scratches are any excuse whatsoever. It shows incredible cruelty. Daber also added: 'It is a very close call but your age, remorse and record for making positive contributions to the community have persuaded me to just keep you out of prison on this occasion.'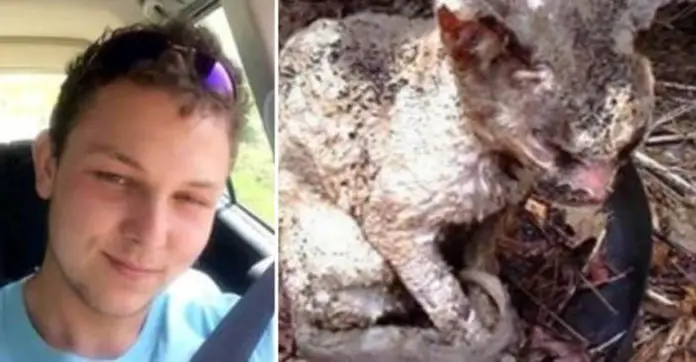 The landscape gardener was sentenced to 12 weeks in prison and was suspended for two years after admitting to his crime. He was also banned from owning any animal for the next 10 years and ordered to pay £2,353.15 of court costs along with a victim surcharge of £80.
Share this story!