Dogs are the coolest pets anyone can ask for. They are not only adorable and playful, but also more loyal than any other animal. When they grow fond of someone they surely know how to show that, either by following the person around, by wagging their tail, or barking in excitement. But one thing is sure, life with dogs around is never boring.
Jacqueline Estey is a proud owner of an adorable cocker spaniel named Habs. This doggie follows his human parent whenever she goes, making sure he is not missing any chance to be spending time with her. But, what is very interesting is that Jacqueline isn't the only resident he is crazy about. He loves the giant stuffed bear as much as he loves his owner.
"Habs has always been inseparable from the bear. He likes to bring the bear all around the house," Jacqueline explained. "If you pick it up, he'll follow you around until you put it back down for him.
Habs was spending most of his time playing with that bear that it became a bit dirty over time, so Jacqueline decided to put it in the washing machine. She didn't really think that it would be much of a big deal, but she certainly got worried when she noticed her dog wasn't following her as usual, so she decided to see what was going on.
When she finally found Habs, she was left in awe.
my dog has a stuffed bear that he always hangs out with and he sat in front of the dryer the whole cycle just to make sure he would be okay???? pic.twitter.com/h8gCzFUdDX

— Jacqueline (@jacquelineestey) November 23, 2018
He was staring at the washing machine, looking at his bear friend endlessly spinning in circles.
"I have never seen him do that for anything in the wash, other than his bear," Jacqueline said. "It was hilarious when I realized he was sitting there for the whole entire cycle and wasn't moving for anything!"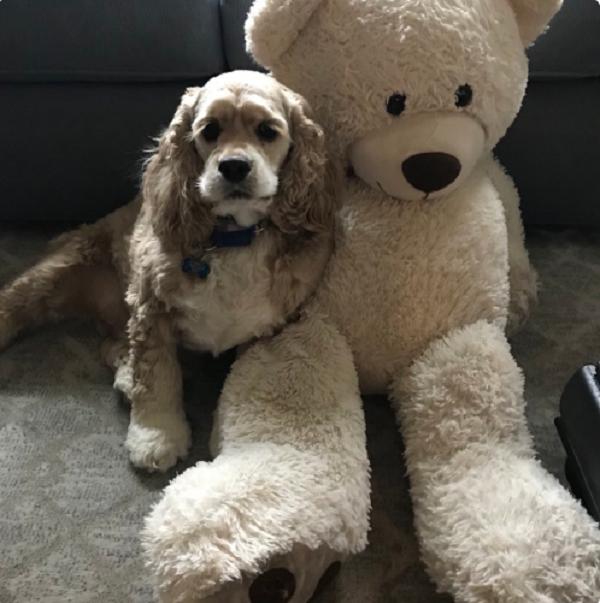 It was a nail-biting game of waiting for poor Habs that he didn't even go to bed that night. When Jacqueline realized that, she went to the laundry room.
"I heard Habs scratching at the dryer door," she said. "When I went in there, he was looking for his bear in the washer and dryer! I walked him downstairs and showed him where his bear was, where he continued to lay down next to his bear."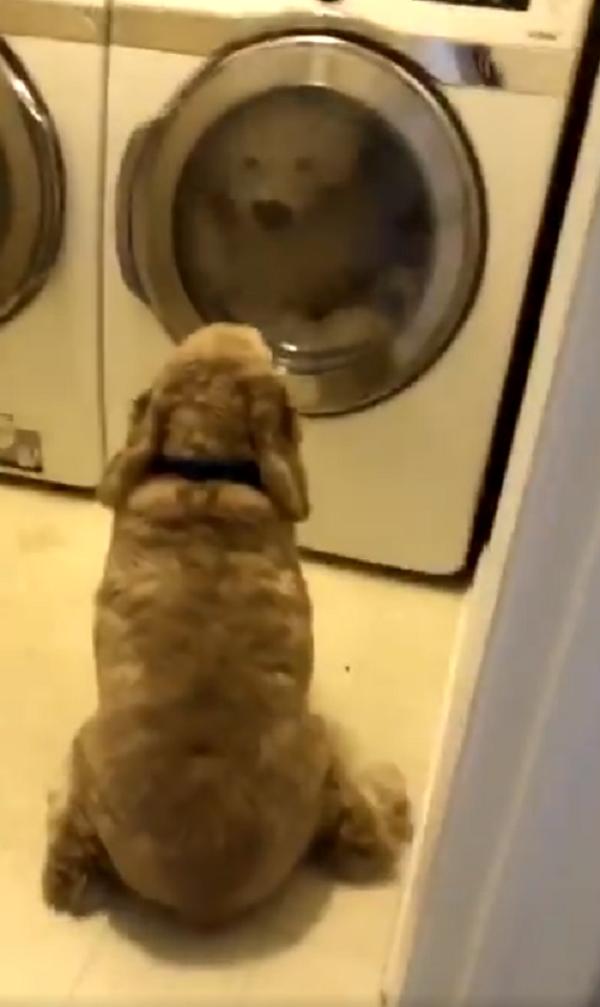 She found the whole thing beyond adorable so she decided to share it with her Twitter followers. Soon after, other people started sharing photos of their dogs waiting for their stuffed friends to get out of the washing machine.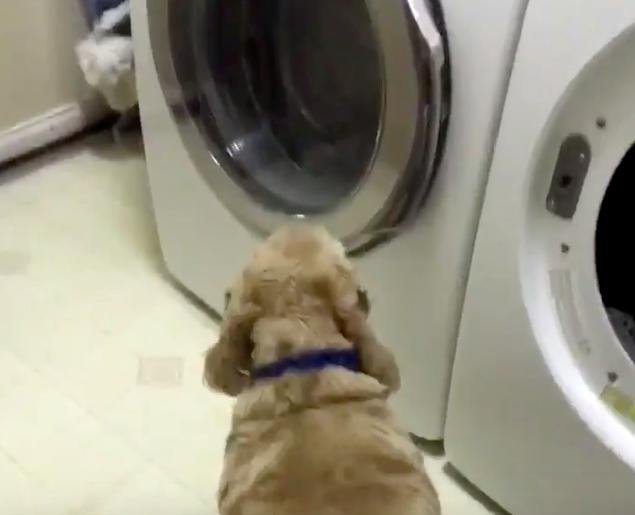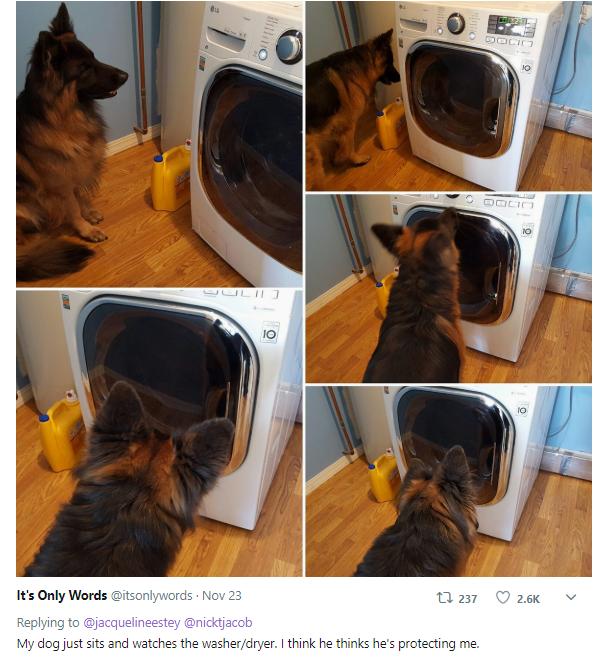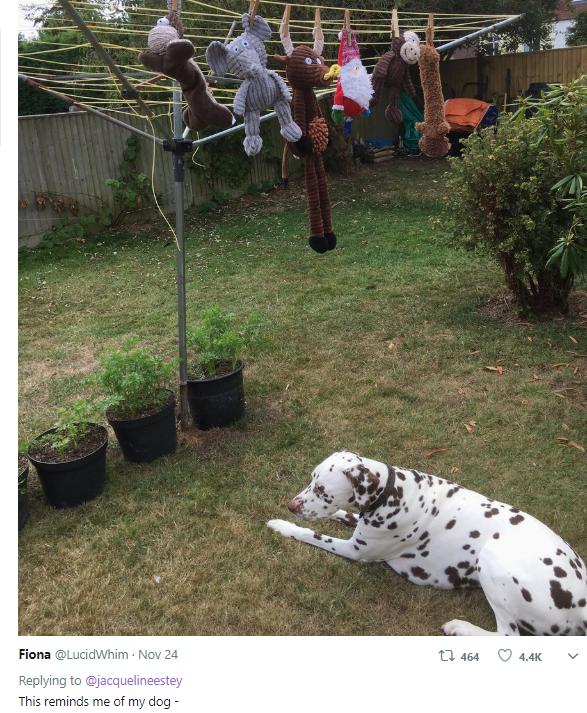 All those people posting about their lovely furry companions tells us that a dog really is a man's best friend. These lovely creatures have so much love to give, even to their stuffed pals.